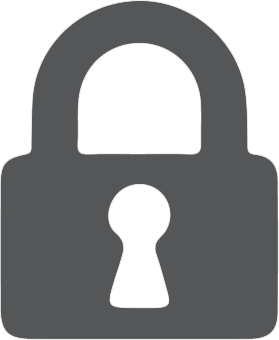 SECURITY
ECOTECH SECURITY SERVICES
As the security market has adopted and moved to IP technology, we identified the need for a security integration partner whose specialise in the hardware, software and underlying networks required to design and deliver our clients a fully functional and modern security solution. This coupled with our structured cabling capabilities, our security division has established itself as a leading provider of IP based security solutions and expertise with an ability to supply, install, maintain and monitor your entire requirement
SECURITY
At Ecotech Security, our range of services extends from large project design, installation and commissioning through to scheduled maintenance and ongoing service works nationally – whilst engaging a third-party monitoring services and guards as required.
Access Control 
Electronic Access Control ensures critical operational areas are protected and only authorised people are able to access the facilities at the right time – and everyone else is locked out.
Access Control Systems are designed specifically to control who has access to your business assets by ensuring the right people are authorised entry. Ecotech has designed a range of systems distinctive of our client's needs. We are equipped to offer not just 'access' but in areas of high security such as bank volts, gold rooms, child care centres managers office, it is important all areas are fully safe guarded. We provide swipe cards or pin codes, proximity readers and a breakdown of data such as attendance & time records.
An Access Control system which has been carefully planned with customer interaction not only controls staff & visitor access to business premises, it has the ability to interface with HR management systems, control random drug & alcohol testing and restrict access to hazardous areas based on staff/safety induction expiry.
Whilst ensuring optimal site security is the highest priority, we design Access Control solutions that are easy to use and simple to maintain.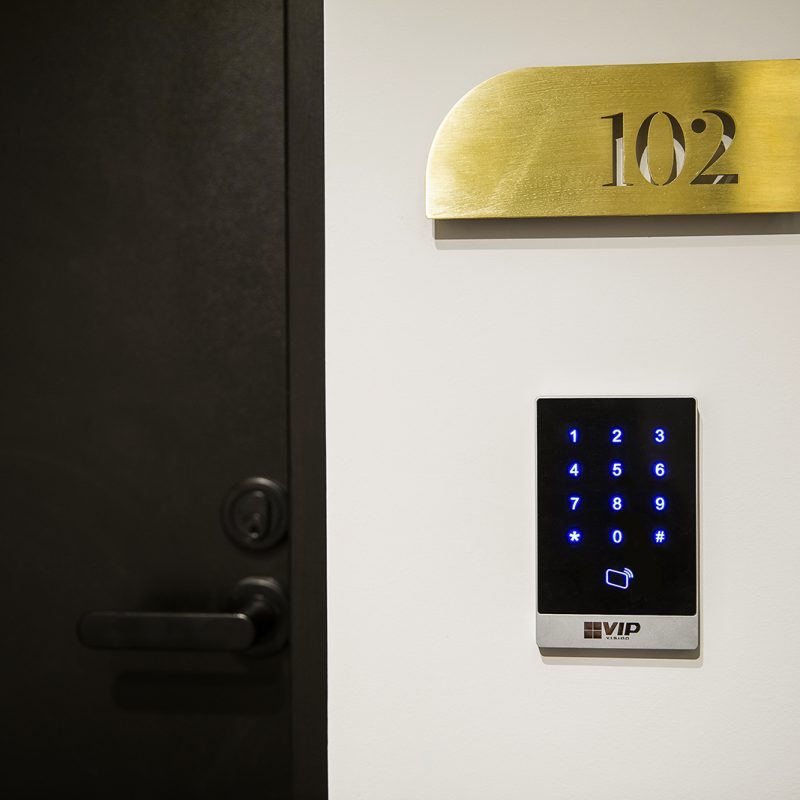 CCTV 
Video Surveillance CCTV surveillance systems are now an integral part of any SMS system. They not only help protect your business from costly losses but also ensure protection against any potential fraudulent or unsafe behaviour by employees. In the current unstable economic environment, installing a quality CCTV security system has never been more important.
Closed circuit television systems are used for surveillance in areas that need monitoring such as industrial plants, mine sites, banks, airports, retail and all government businesses. The CCTV camera systems can be networked to a variety of monitors and recording equipment operating 24 hours a day or more specific to our client's needs. Ecotech has access to the latest, up-to-date technology ensuring maximum results are delivered at all times.
A more unconventional form of CCTV security systems, utilising Digital Video Recordings provides real time images with a variety of quality performance options such as motion detection and email alerts and has the ability to store more information using less space. Network ready Thermal Imaging Cameras are fast becoming popular for security and surveillance applications. Total Security Systems can seamlessly integrate in a new or existing network and upgrade your businesses overall safety.
The benefits of CCTV far outweigh the cost to the business. The specially designed system will allow you to keep an eye on your business from remote locations in real time anywhere in the world. Our highly qualified team will provide a professional, honest service and tailor our industry knowledge to guarantee your businesses needs are met.
Visitor & credential management 
The management of visitors to a site can be greatly simplified through the use of an integrated solution.
Ecotech is experienced in the design and installation of systems that manage visiting personnel and accurately identify and record the entry and exit of both authorised personnel and vehicles.
Further, these systems can be extended to include credential management that ensures site access is only granted to those individuals with current and valid credentials. These may include OH&S inductions, trade licenses and insurances etc.
Alarms 
Intruder and duress alarms provide peace of mind that people and assets are protected 24 hours a day, 7 days a week.
A correctly designed alarm system will mean minimal false alarms while optimising reporting of events. This ensures when incidents do occur, they are detected early, reported correctly and can be responded to quickly and appropriately.
Our understanding of information technologies allows us to integrate technologies such as wireless and mobile devices to solutions, and IP based reporting options to mobile devices. This ensures the right people are notified of an event immediately
Intercom Security Systems 
Intercoms offer a vast number of benefits to your family or colleagues and the features of each intercom vary
in design. Multi-purpose intercoms are capable of recording and storing motion detection videos and still cut images while away from the house or office. Additional features include the ability to connect to CCTV cameras which can be strategically positioned around the office or home.
When combined with Video Entry Stations an Intercom system will provide peace of mind when allowing building access to visitors & service contractors.
We have access to many Intercom products including the Famous Aiphone Brand, which is regarded as one of the most reliable intercom security systems available on the World market today.
Biometrics
Biometrics authentication (or realistic authentication) is used as a form of identification and access control. It is also used to identify individuals in groups that are under surveillance. Examples include fingerprint, palm veins, face recognition, DNA, palm print, hand geometry, iris recognition, retina and odour/scent.
Our software integration engineers have been responsible for some of the most sophisticated installations in Australia. We can advise you about the options for biometrics systems for any scale of businesses.
Looking to get your upcoming project started?